Easy Fixes for Better Posture at Your Workstation!
Work at a desk? Sitting all day? Find yourself with neck aches, shoulder blade pain, and head aches? It is super highly likely that sitting, especially with bad posture, is causing some of your troubles. Try these tips and tricks to sit straighter and move better!
Keep screens eye level.
Keep feet flat on floor.
Keep Keyboard & Mouse shoulder width distance apart.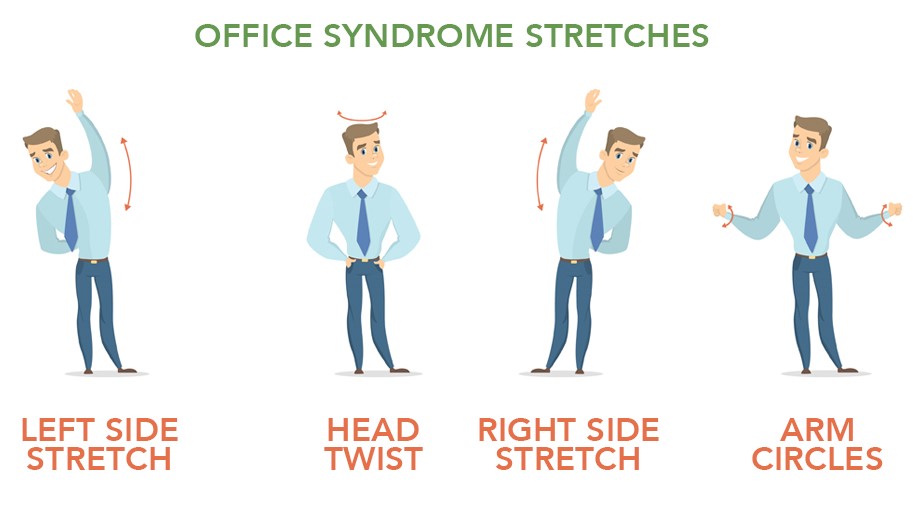 Take a screen break every 25 minutes. Look away for a moment and rest your eyes.
Take a walking break once every couple of hours.
Take a stretch break at least twice a day. Move your neck, arms, and legs.